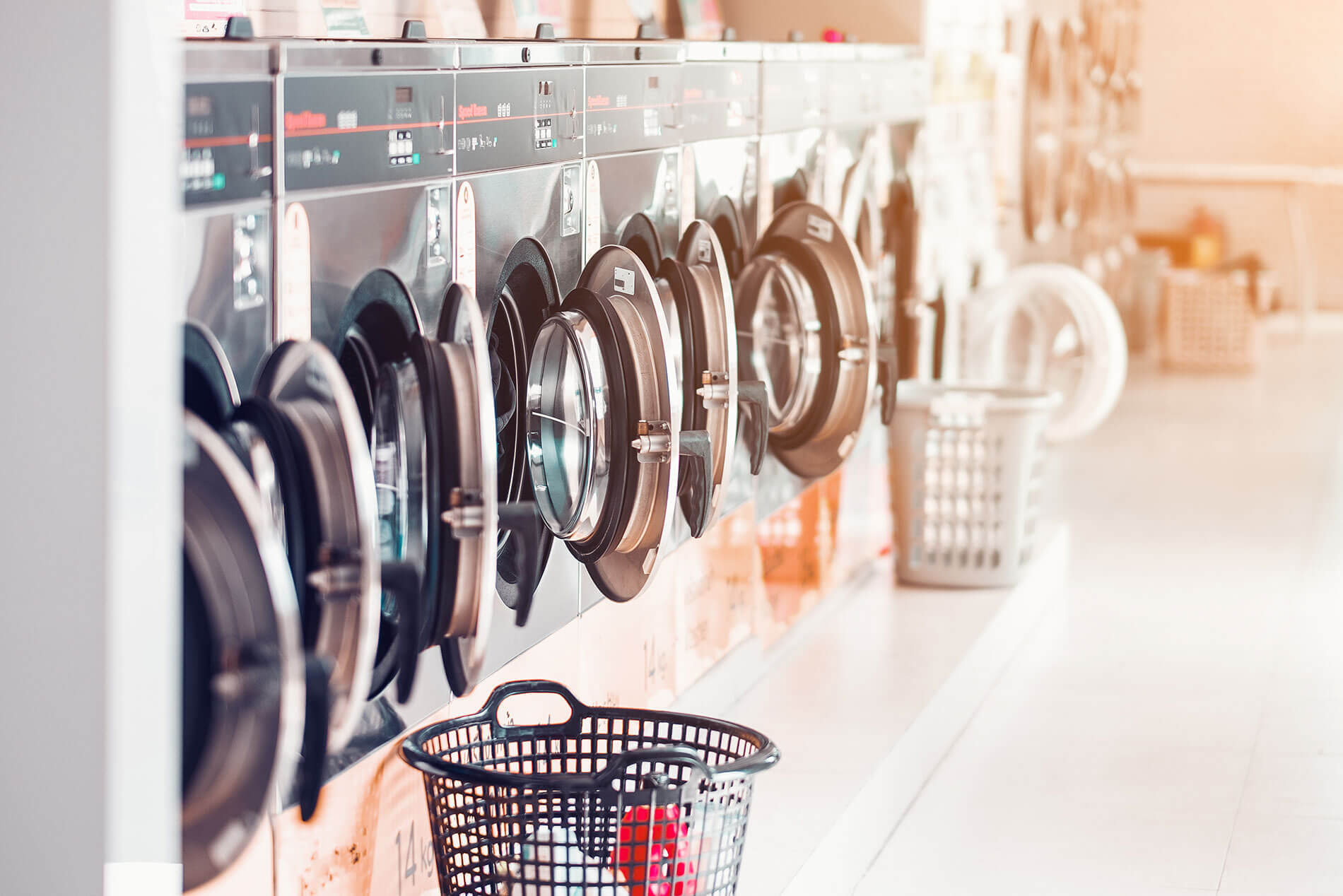 Come In or Call for Delivery
We Offer Free Delivery option.
Click here for our delivery.
Laundromat in Kansas City, MO
As Kansas City, Missouri's premier laundromat and laundry delivery service, MegaWash is proud to deliver high-quality laundry services every time to every customer. At MegaWash, we know how important it is for you to feel fresh, clean, and comfortable in your clothes. While it might seem like any laundromat will do, not all laundromats are created with equally high-quality standards.
Large Capacity and High-efficiency Machines
Thankfully, at MegaWash, your clothes will always come out looking, feeling, and, most importantly, smelling the best they've ever been. We are happy to keep our customers satisfied by maintaining our large capacity and high-efficiency machines. We also are glad to keep the environment of our laundromat clean and safe.
You should never have to settle for wasting your time, money, and energy doing laundry at a laundromat that doesn't care about the quality of the services it provides. We take our position as the premier laundromat in our city very seriously. MegaWash has reliable new high tech equipment. Our equipment is super high efficiency and therefore our laundromats have less environmental impact on than our competitors. Most laundromats only extract at a slow speed, leaving your clothes damp and full of dirt. Our 450g force High Extract machines extract more water and more dirt than our competitors, saving you time, cleaning your clothes better, and saving you money. In and out in 45 min!
Sparkling Squeaky-clean Facilities
When you don't have laundry units in your own home, it can feel like a hassle to bring your laundry to the laundromat and get it done. It can also feel uncomfortable and unpleasant to put up with faulty machines or trash and questionable stains strewn around the facility. At MegaWash, we try to give laundromats a new name and a new reputation. With sparkling squeaky-clean facilities, you'll look forward to laundry day if you are using our coin-operated machines yourself. We use the same ozone sanitization of hospitals to clean safely.
Wash, Dry and Fold Service
If laundry is your least favorite chore of the week, we can help you take a load off with our Wash, Dry, and Fold service. You will never have to shove dirty clothes into a washer, handle sopping wet laundry, or fold your clothes again with our laundry services. We know that you lead a busy life and have a million other things on your to-do list that have to take precedence. That's why we are happy to handle washing, drying, and folding your laundry so that you can get back to doing the things that you want or need to do instead.
Simply drop off your laundry, and we'll get it done while you take care of other responsibilities or treat yourself to some self-care. We also offer laundry pickup and delivery services so you can stay home and relax while your laundry is being laundered professionally.
Proudly Serving
Kansas City, KS | Mission, KS | Gladstone, MO | Prairie Village, KS | Merriam, KS | Independence, MO | Raytown, MO | Shawnee, KS | Leawood, KS | Overland Park, KS